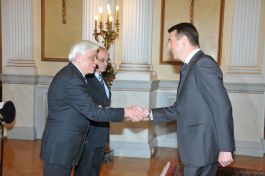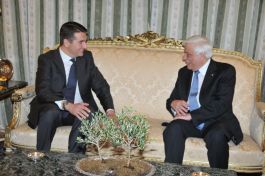 On 1 March 2016, Ambassador Dušan Spasojević presented to His Excellency Mr. Prokopios Pavlopulos, President of the Hellenic Republic, the Letters of Credence, accrediting him as Ambassador Extraordinary and Plenipotentiary of the Republic of Serbia to the Hellenic Republic.
In a cordial conversation with Greek President, Ambassador Spasojević expresed his convictions that Serbia and Greece will continue to further strenghtening traditionally close and friendly ties between two peoples and two countries in all segments of bilateral relations.
President Pavlopoulos thanked to Serbia for its support and understanding regarding positions of Greece in the context of refugee and migratory crisis, respectively on Serbia's commitment for this crisis to being solved in the spirit of European solidarity.
Ambassador Spasojević expressed his gratitude for Greece's hitherto principled position on non-recognizing unilaterally declared independence of Kosovo and Metohija, as well as for Greece's support to European integration process of Serbia.