The Minister of Foreign Affairs of Serbia, Nikola Selaković, met today with the Ambassador of Greece in Belgrade, Yorgos Diacofotakis.
Selaković said that Serbia attaches great importance to friendship and bilateral cooperation with Greece, as evidenced by the strategic partnership established between our two countries. According to the minister, the opportunity to confirm such relations and continue the political dialogue will be his upcoming official visit to Athens at the beginning of next week.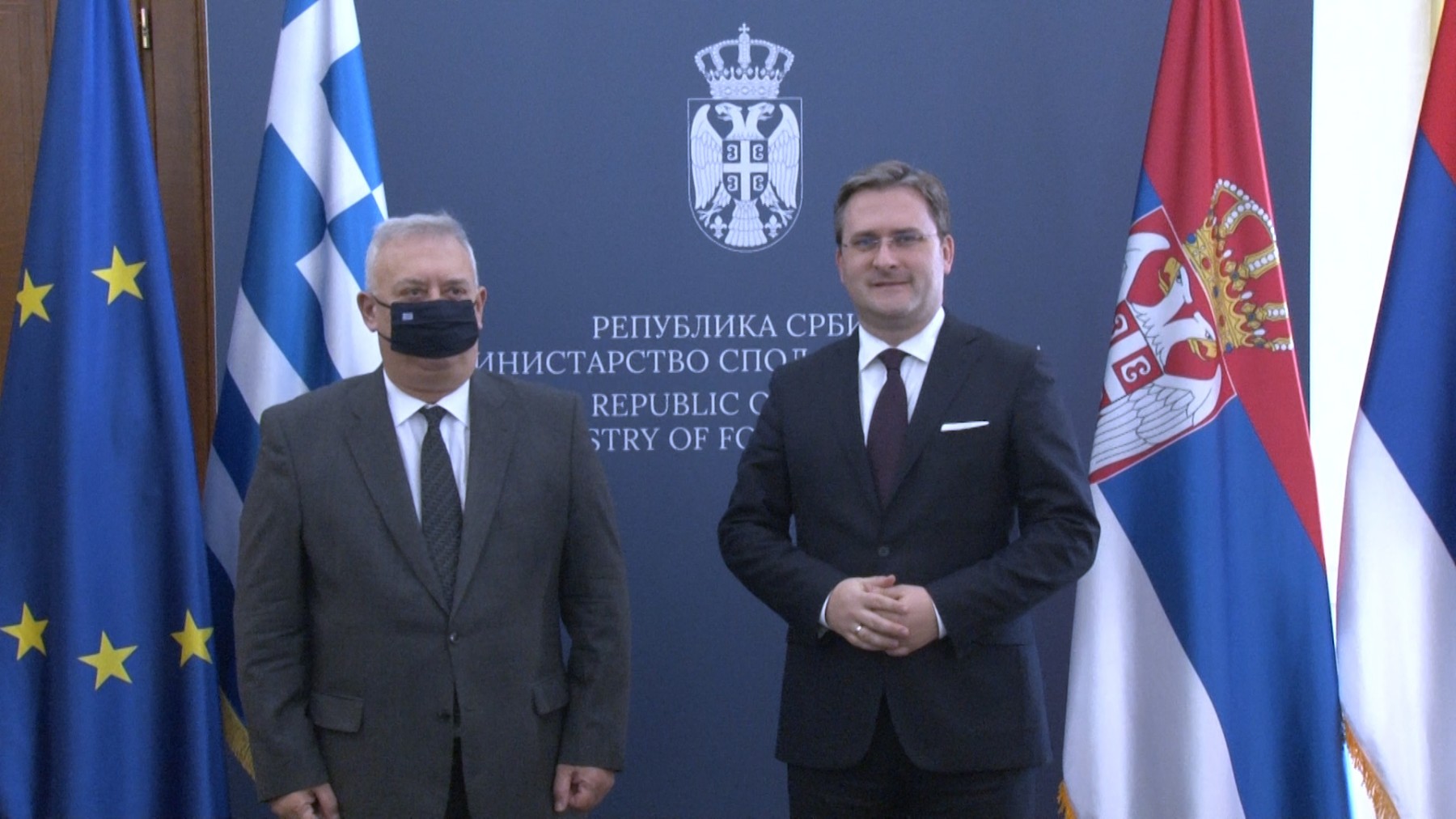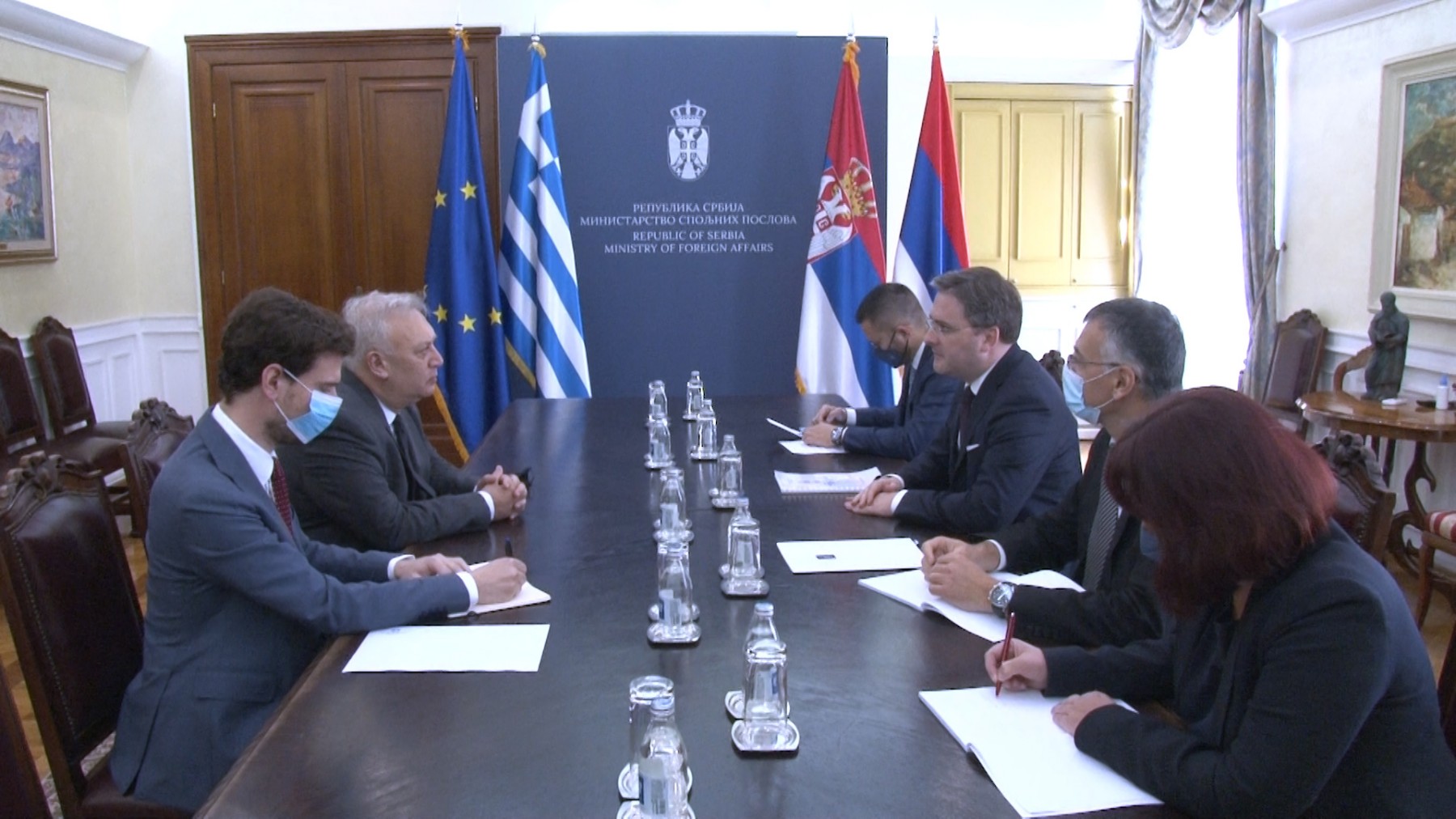 The head of Serbian diplomacy conveyed that he expects that, after the epidemiological situation calms down, the Fourth Meeting of the High Council for Cooperation between Serbia and Greece will be held in Belgrade.
According to him, Serbia is also interested in further intensifying the dialogue with Greece and within the framework of regional cooperation, where the trilateral format with the Republic of Cyprus has a special place.
Minister Selaković underlined that the support of Greece in preserving the sovereignty and territorial integrity of Serbia and efforts to achieve a lasting and sustainable solution to the issue of Kosovo and Metohija is very important, emphasizing that such support of friendly Greece always has a special sentiment for our country and our people.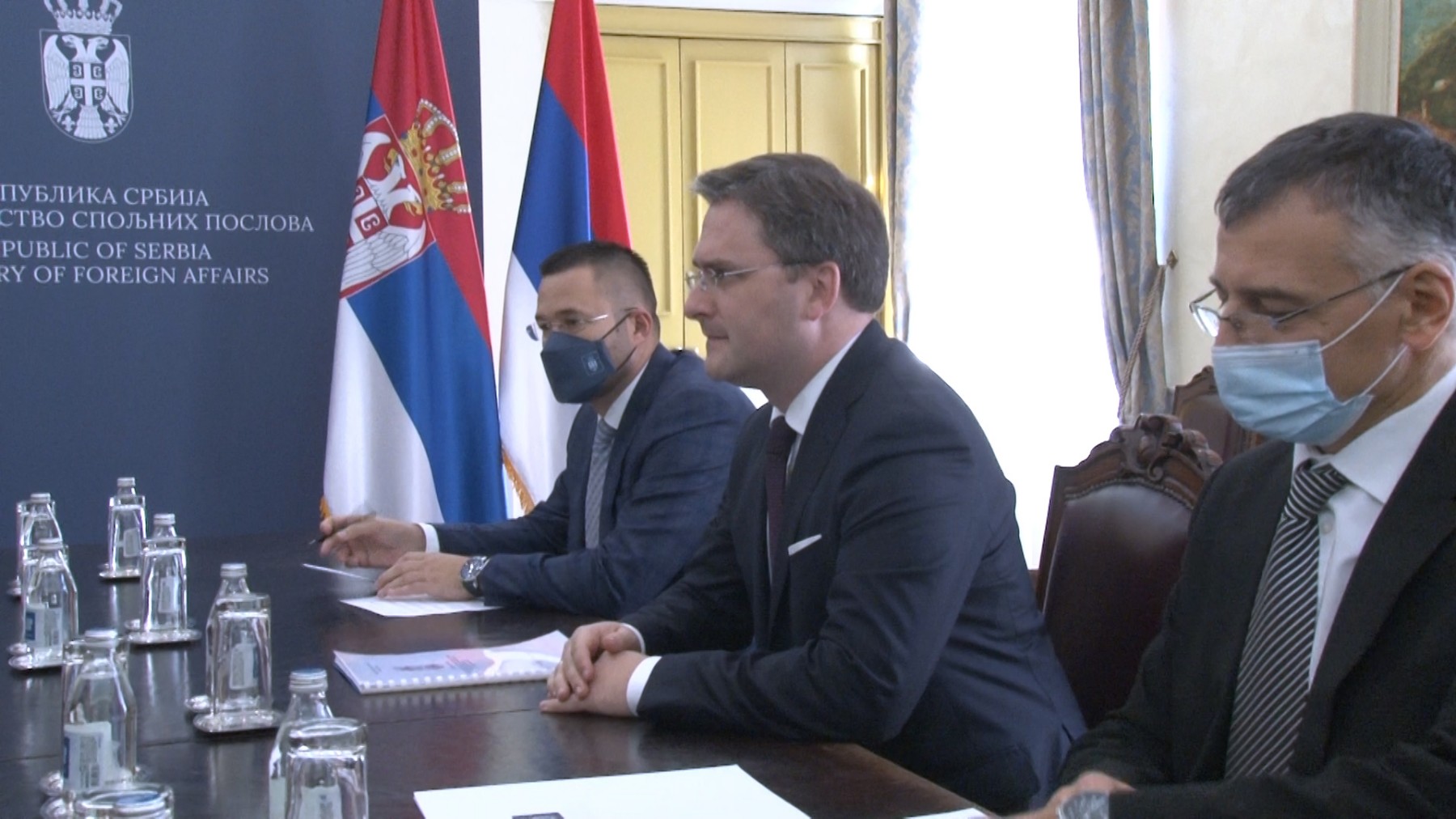 Selaković thanked Greece for its continuous support for our European integration, as well as for that country's active support for the EU enlargement policy. In that sense, the Minister pointed out that we believe that the integration of all Southeast European countries into the EU as soon as possible is the only real guarantee for lasting and sustainable stabilization of the entire region.
When it comes to economic cooperation, Selaković said that we expect its further improvement and an even greater presence of Greek investments on the Serbian market.
As areas where there is significant potential, Selaković pointed to tourism, food production, but also to joint projects in the field of energy and transport infrastructure, such as the construction of the Budapest-Belgrade-Thessaloniki-Piraeus high-speed railway.