The Minister of Foreign Affairs of Serbia, Nikola Selaković, met today in Athens with the President of Greece, Katerina Sakellaropoulou, and on that occasion conveyed the greetings of the President of Serbia, Aleksandar Vučić, and thanked Greece for its support to our country.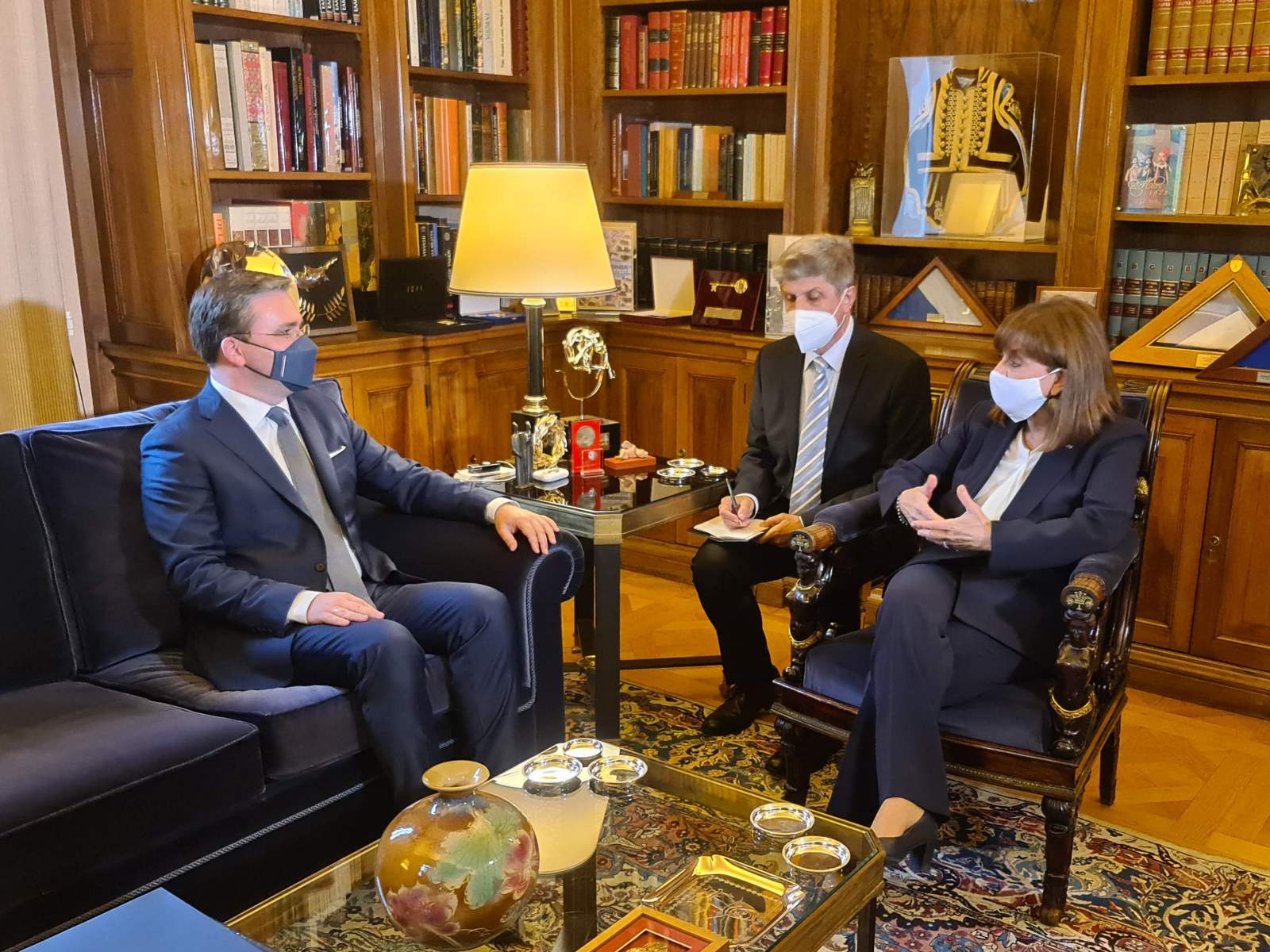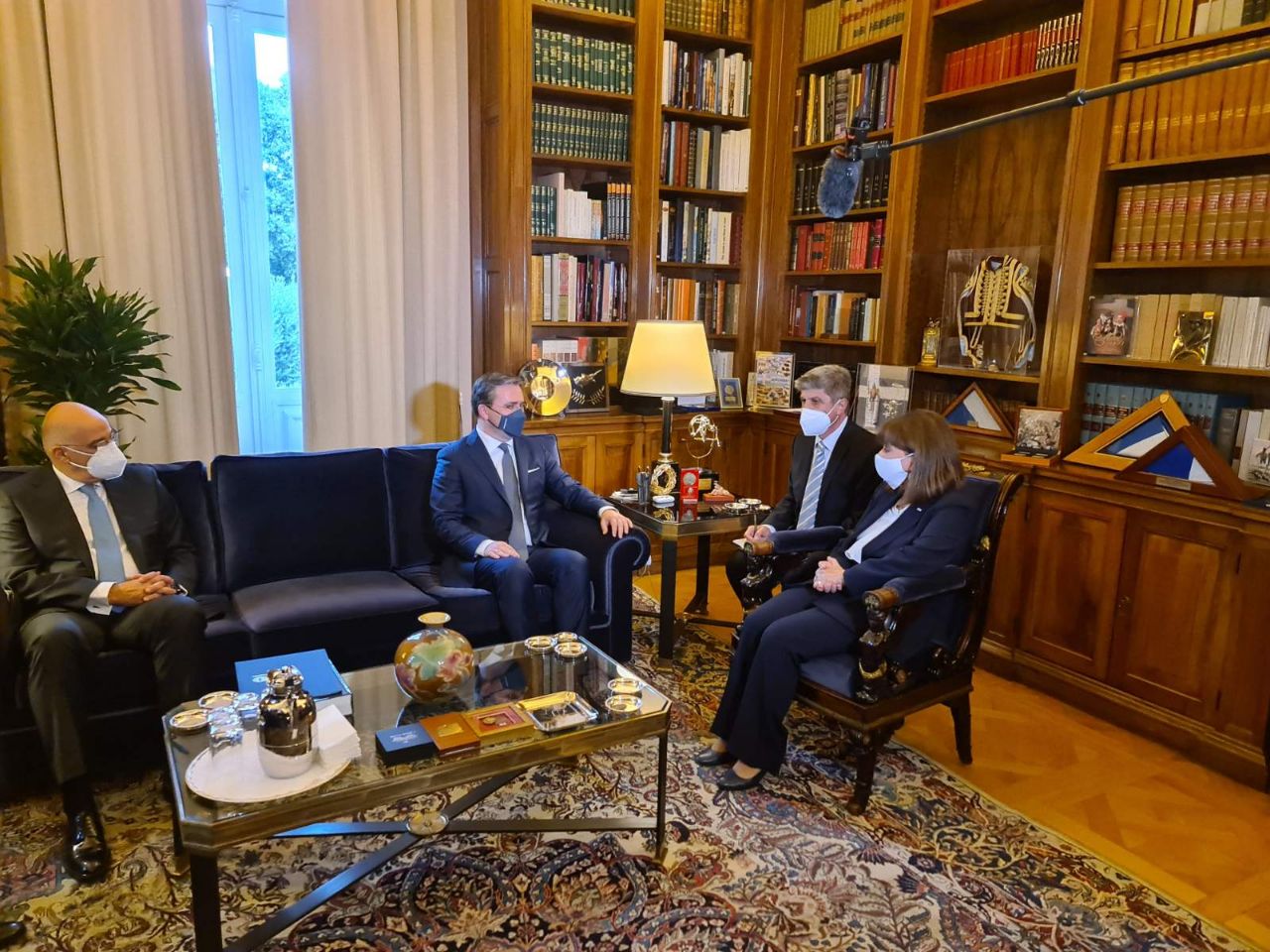 Traditionally close and good historical relations, mental and spiritual closeness of our two peoples were crowned, according to Minister Selaković, in 2019 with the Strategic Partnership Agreement.
Strategic partners should help each other, and Serbia was honored to help its Greek friends when it was difficult for them during the recent fires, Selaković said, emphasizing that the fraternal Greek people will always be able to count on the help of the Serbian people.
"Greek support is present in two issues that are extremely important to us, one is support for a vital issue, and that is support for our territorial integrity and sovereignty when it comes to Kosovo and Metohija, and we express hope that this support will continue. The second is support for our EU membership", Selaković said.
According to him, Greece has firmly held the position of supporting the membership of the entire Western Balkans in the EU from the very beginning, for which Serbia is very grateful.
At the meeting, Minister Selaković expressed satisfaction with the upward trend in relations and cooperation between the two countries, adding that Serbia attaches great importance to political dialogue at the highest level with friendly Greece, and that we expect the realization of visits of top Greek officials soon.
Selaković also expressed expectation that the Fourth Meeting of the High Council for Cooperation between the two countries will be held after the epidemiological situation calms down.
The minister praised the economic cooperation between the two countries, saying that we are very satisfied that Greece is one of the largest investors in our economy, and calling on Greek companies to continue investing in Serbia.
Greek President Katerina Sakellaropoulou thanked Serbia for its selfless help during this summer's fires, assessing that this is proof of deep friendly relations between the two countries and peoples.
Sakellaropoulou pointed out that Serbia and Greece maintain regular ties at the highest level and that there is a lot of room to strengthen bilateral cooperation and make it even better.
"Greece wants to strategically help Serbia, and the summit in Thessaloniki held in 2003 is a good basis for the entry of the Western Balkans into the EU. We think that is the only way towards security and stability in the region and the well-being of all its peoples", said President Sakellaropoulou.