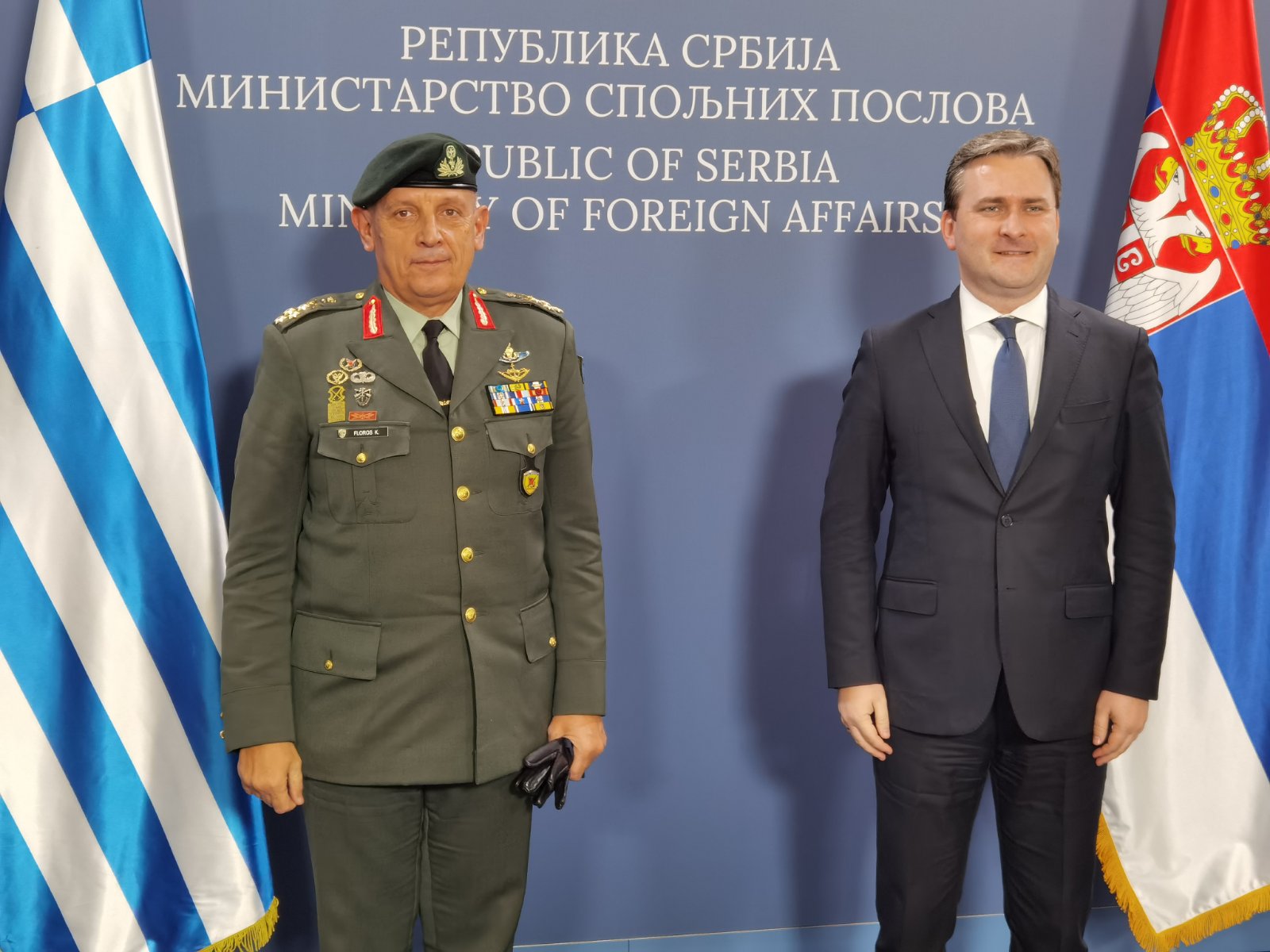 Minister of Foreign Affairs Nikola Selakovic met today with the Chief of the Hellenic National Defence General Staff, General Konstantinos Floros.
Selakovic assessed that the highly dynamic political dialogue at the top and high levels greatly contributed to the friendly relations and excellent cooperation between our two countries.
In this context, he recalled his bilateral visit to Greece and the meeting he recently had with Minister Dendias on the fringes of the OSCE Ministerial Council in Stockholm.
The Minister underlined that the issue of Kosovo and Metohija was the main political and security challenge for Serbia, emphasizing that we were committed to dialogue and reaching a compromise solution, despite all the obstructions caused by the provisional institutions of self-government in Pristina.
Thanking his interlocutor for the principled position of his country on the issue of Kosovo and Metohija, Selakovic expressed the expectation that Greece would remain consistent in such stance.
The Head of Serbian diplomacy pointed out that Serbia was committed to preserving regional stability and security and establishing closer economic cooperation.
In line with our key foreign policy priority, namely membership of the EU, the Minister stated that our country was committed to cooperating with all EU member states and institutions in the field of the common security and defence policy.
The Minister recalled that Serbia contributed to the European and global security by participating in EU- and UN-mandated missions and operations, and that it was the first in the region and among the top ten countries in Europe in terms of contributions to peacekeeping missions.
When it comes to military cooperation between Serbia and Greece, Selakovic noted that it was good, that it was carried out through joint military exercises, training and advanced training in the educational centres of the two countries, and that we were interested in its further strengthening.